Educating U.S Hispanics on the health and wellness of cannabis
Terpenes are the organic compounds responsible for creating the unique aroma of each individual cannabis plant. Terpenes do more than determine the scent fingerprint, they also provide therapeutic benefits like their cannabinoid partners, THC and CBD. Formed from the same shiny, resinous trichomes as cannabinoids, cannabis terpenes also bind to the same endocannabinoid receptors located throughout the brain and body. For example, depending upon which receptors they react with, different terpenes may help to induce sleep and relax muscles while others reduce stress and elevate mood, or reduce inflammation and increase energy.
When terpenes work together with cannabinoids, in a process known as the entourage effect, the therapeutic potentials increase dramatically. Terpenes can also modify how much of each cannabinoid is absorbed. This means the presence of certain terpenes can increase or decrease the amount of the psychoactive cannabinoid THC is absorbed, effectively controlling the potency. Consequently, a strain of medical cannabis with the perfect mix of terpenes and cannabinoids could be the equivalent of a hand tailored suit, designed to treat a particular disease or condition.
Select one of the terpenes from the options below to learn about each one's unique aroma and which medicinal benefits it may provide to treat your condition.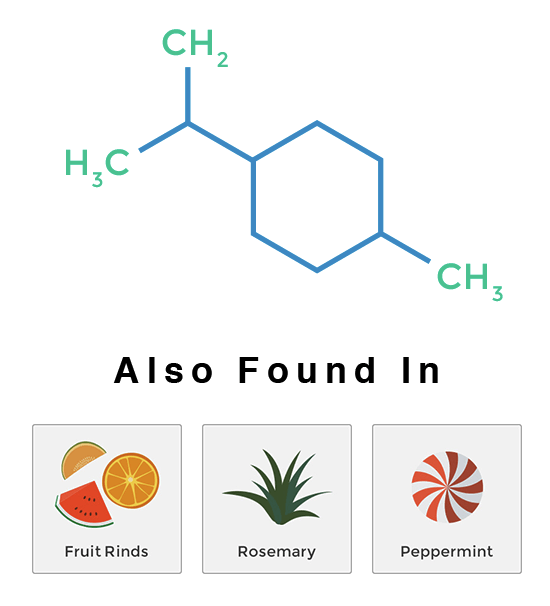 Limonene is one of the more than 200 identified medical cannabis terpenes that works side by side with cannabinoids to provide the therapeutic benefits in the treatment of so many different conditions and ailments. Known for secreting the familiar smell of citrus, limonene can translate into the lemon, orange, grapefruit, lime, mint, rosemary or even juniper aroma. It is exactly the same chemical that provides fruits like oranges, lemons and limes with a citrus scent.
More than just a pungent aroma, limonene makes a powerful contribution to the impressive medical efficacy of cannabis. Research shows limonene to produce the following effects:
Stress relief

Elevated mood

Anti-inflammatory

Anti-bacterial

Anti-fungal

Aids digestion

Acid reflux relief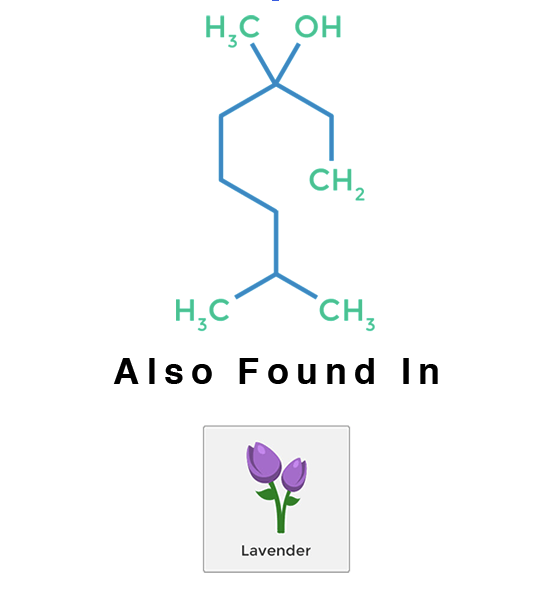 Linalool is one of the more than 200 fragrant chemical compounds, known as terpenes, that are the foundation for the pungent aroma and medicinal value of cannabis. In medical cannabis plants, linalool is typically responsible for producing a floral, spicy or woody aroma. With documented use dating back thousands of years, linalool is one of the oldest known sedatives, or sleep aids, in the world. Linalool, like cannabinoids THC or CBD, is formed within the shiny resinous glands covering cannabis flowers, called trichomes. Also found in some citrus, birch, rosewood, laurels and coriander, linalool is arguably most recognizable in lavender.
Conferring more than just strong sedative properties, research shows linalool to supply the following medical benefits in cannabis:
Anti-anxiety

Stress relief

Anticonvulsant

Antidepressant

Muscle relaxant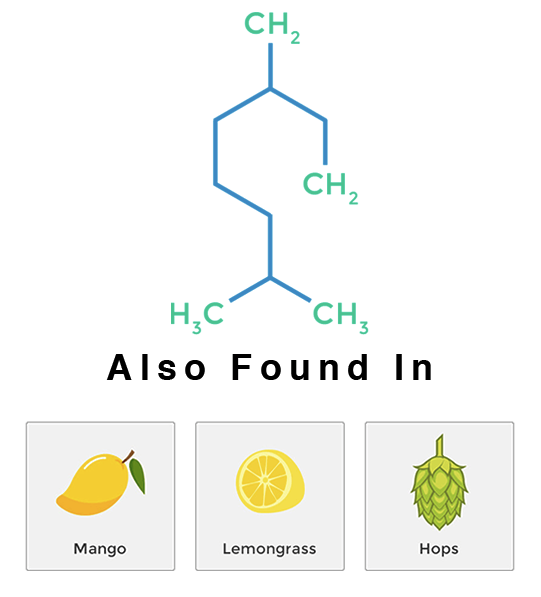 Myrcene is the most prevalent of the more than 200 identified terpenes which form the building blocks of medical cannabis, hogging as much as 50 percent of the terpene volume at one time. Responsible for the earthy, spicy balsamic, and clove aromas, myrcene also plays a precursory role in the formation of several other terpenes. myrcene can also be found in hops, mango, lemongrass and basil.
Also playing a role in whether a particular strain displays sativa or indica characteristics, myrcene adds to the robust medical efficacy of cannabis. According to research, myrcene is attributed to producing the following therapeutic benefits:
Antiseptic

Analgesic

Antimicrobial

Antioxidant

Anti-carcinogen

Muscle relaxant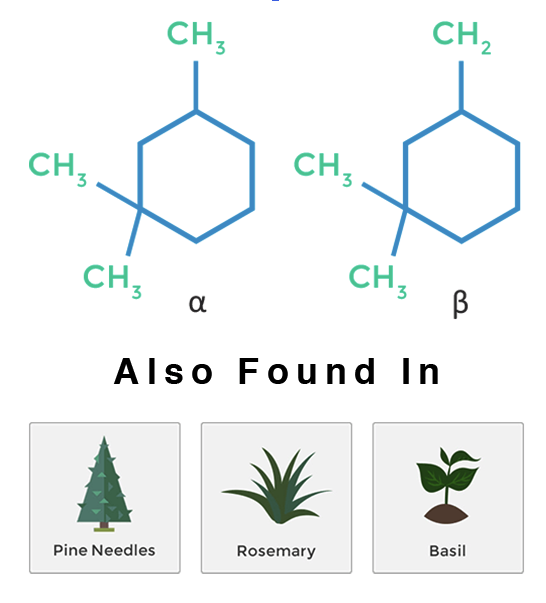 Formed within the shiny resinous glands that cover cannabis flowers, called trichomes, pinene is one of the hundreds of terpenes that serve as the foundation for the pungent aroma and medical efficacy of cannabis. The most commonly occurring terpene among all plants, pinene, comes in two different varieties — alpha and beta. Alpha-pinene secretes aromas of pine needles or rosemary, while beta-pinene produces scents of hops, dill, parsley, or basil. Pinene is also found in turpentine, conifer trees, and orange peels.
Contributing strong medical benefits to the synergistic relationship between terpenes and cannabinoids, research reveals that pinene provides the following therapeutic qualities:
Bronchodilator

Anti-inflammatory

Topical antiseptic

Promotes alertness

Analgesic