Stay informed of Cannabis Policies, Licenses and Social Equity Programs
National Hispanic Cannabis Council Legal Committee intent is to elevate the community by educating and supporting policies and equity programs to increase Hispanic access to the legal cannabis economy.  
Follow the NHCC Legal Committee on Yotube
Watch and learn from the curated content made by NHCC board members to help you navigate the changing landscape of the US Cannabis Market
2022 Legal Status of Cannabis by State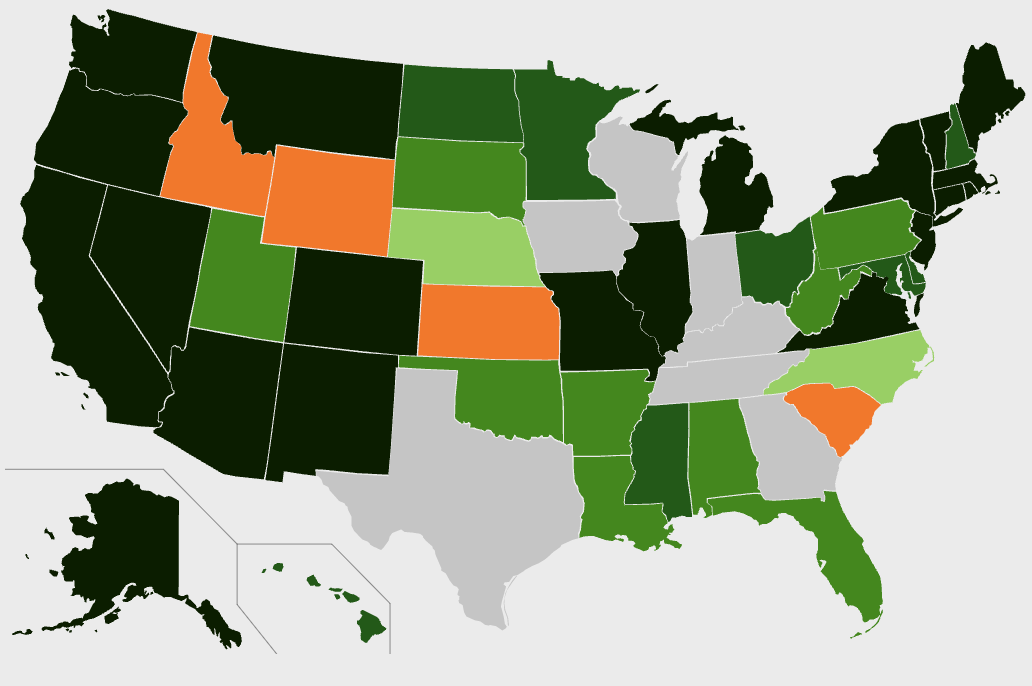 Prioritizing Latino Communities in Cannabis Social Equity Programs

1.  Adequately Fund and Empower Equity Commissions
While many jurisdictions have taken the wise step of establishing "equity commissions" to oversee the implementation of cannabis licensing programs, these commissions are often underfunded and do not have policy-making authority.  Programs should have paid employees and commission members to ensure the best staffers. They should also be empowered to set equity policies and hold licensees who have made equity commitments accountable through oversight and enforcement.
2.  Hire Hispanic Regulators
No one is better positioned to provide guidance on how proposed regulations might benefit or harm a historically marginalized community than members of that community. If we want the cannabis industry to reflect the diversity of the population its serves, it must begin with regulators.
3.  Produce Bilingual Regulations and Educational Materials
With over 41 million native Spanish speakers, the United States is the second largest Spanish-speaking country in the world. Social equity programs must ensure these individuals have the same access to educational resources and regulations in their native language.
4.  Streamline Expungement and Record Sealing Processes
States often include expungement and record sealing processes for cannabis offenses as part of legalization. We support the expungement of those individuals who have been supporting the industry, and whose shoulders we stand on, yet cannot get a job in the industry due to previous convictions that are no longer against the law. States must simplify the process and fund assistance to ensure affected individuals do not live with criminal records longer than necessary.
5.  Invest in Business Equity
Many potential social equity businesses lack adequate funding to carry them through the expensive early phase of operations. Whether through reduced application fees, mentorship opportunities with successful licensees, or low-interest loans, investment directly into equity businesses is one of the best ways to support their success.